HI! I'M AURELIE
I'm a mum of three from Tooting, South London, a qualified Yoga Teacher and Vegan Nutritionist.
I have turned my life 180 degrees. I used to work as a Journalist, constantly under high pressure and various threats. I was forcing myself into behaviours, relationships and environments that were only appealing to my ego, generating short-term thrill, and bringing me further away from myself every day. I was enslaved to people's approval and to my deeply-rooted addictions. I was insecure and I never allowed myself to be authentic, instead wrapping under so many layers I was using to shield from an environment where I was constantly pretending. When I got hit by sciatica and debilitating back pain, yoga was recommended to me as some kind of last resort. I gave it a go. Not only did it heal my back and made me recover a great deal of flexibility but most of all… I got hooked and realised how much I had been burning myself out while breaking my body. I decided to let go of it all and start afresh, and it's through the practice of Yoga, Meditation and Detachment that I managed to experience contentment and authenticity. Looking back, it appears that Yoga saved my life both from a physical and a mental point of view, and made me a better person to myself and to others around me. 
Yoga has helped me so much that I decided to share this gift with the world. I took many hours of trainings in order to feel confident to pass this priceless knowledge on. I'm now dedicating a great deal of my life to sharing the blessings of Yoga.
In my classes, public or private, I welcome everyone, whatever their backgrounds and needs and I offer to work with movements, breathing techniques or nutrition coaching for affordable rates. »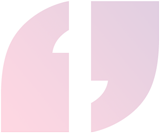 What My Clients Say About Me
"Aurelie has been so helpful! I got back to exercise safely and had a lot of fun during the sessions. Two thumbs up for the massage after the workout. It really makes a difference. Thank you. "
"Aurelie is a superb teacher and our weekly training sessions leave us with a tremendous sense of well being. "
"Introducing Aurelie - a truly inspiring yoga teacher who adheres to a yogic lifestyle. Let her lead you through some powerful classes and on a journey to inner calm and peace"
Yoga for Mums is a life changer! I'm gaining such a good understanding of my body and I also got fitter and more confident!